Mooner is a location-based service application powered by blockchain technology. User credentials, earnings and incentives are managed on decentralized blockchains. All users will have the opportunity to provide services on a purely freelance working model.
Step Registration - Service Provider
1.Register
All users will have the ability to start providing a service with a one click selection on the user home screen to start earning income.
2.Service Description
Once a user selects the service they wish to provide, they will complete a description entry. Upon successful verification by the Company, the service provider will start getting notifications for jobs that they have enrolled to provide.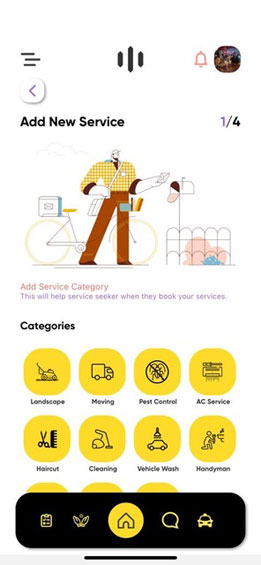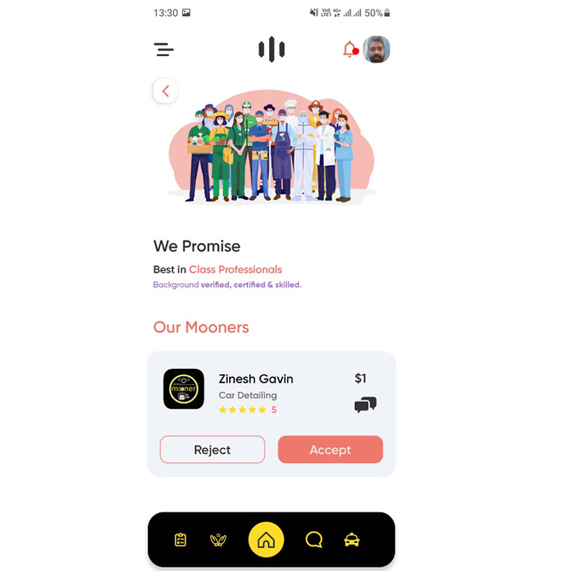 3.Quote/Reject
As notifications pop up on their mobile device, the service provider can either set their price or reject the job.